Take a look at the doggie language chart below. As you stare at all of the actions of Boogie the Boston Terrier you'll probably recognize quite a few, am I right? Keep in mind that even though a dog is barking, that doesn't mean she's angry. She could be excited to meet friends! Though, Boogie doesn't look too happy in the illustration below! LOL!
Scroll all the way down — there are more doggie charts to come!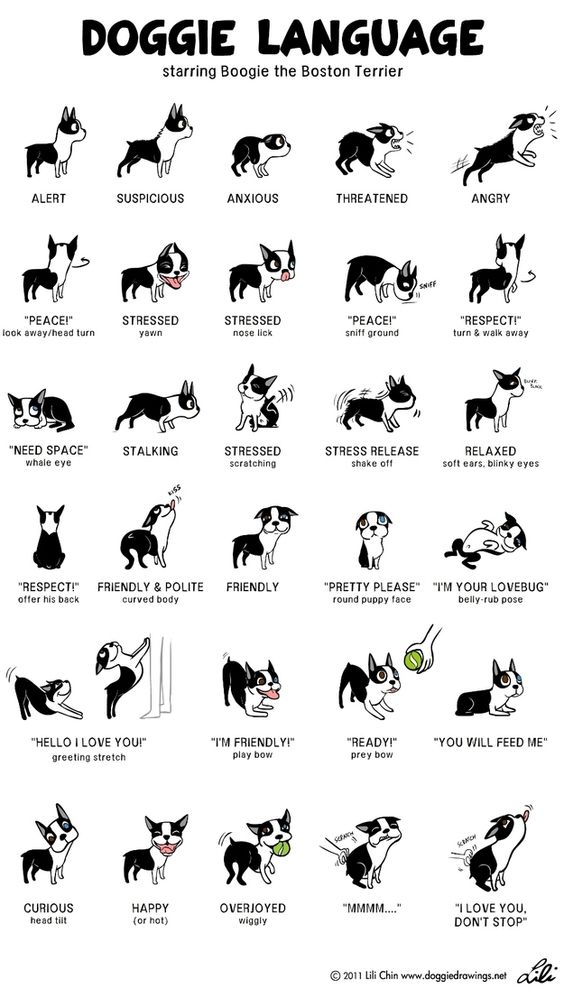 via Doggie Drawings / Lili Chin
After the break check out an easy way to tell if your pooch is calm, relaxed, or shut down. You may think you know your dog, but this helpful and adorable doggie chart may tell you otherwise and assist you going forward!